Finally got back to fishing after the
Xtravaganza, and high winds finally
laid down.Friday i had Jim Watts and
his buddy Dr. Jeff in from Kentucky,
Captain Sonny fished them Wednesday
and had a great catch of Trout and
Triple Tail,they could only fish a
couple of...
Read more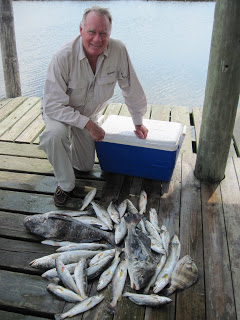 Had a few days off, some from the show in Jackson, and some from the wind. We always try to give the customers the option to reschedule if the conditions are less than average. Sometimes we get the weather wrong,...
Read more