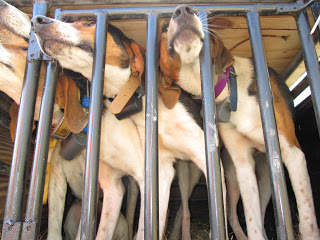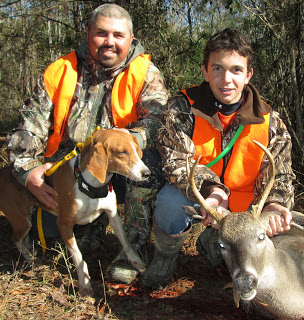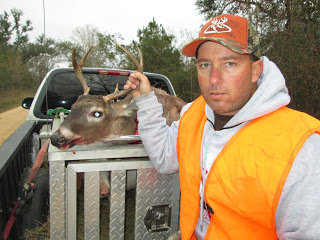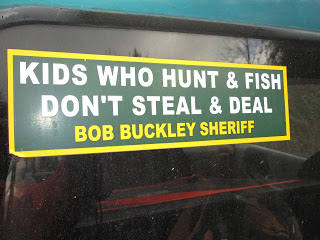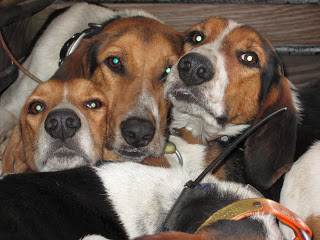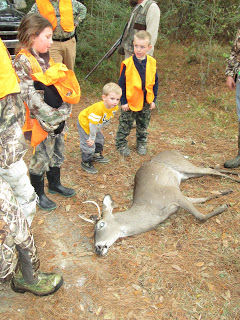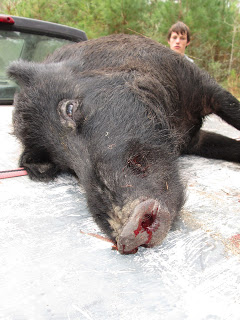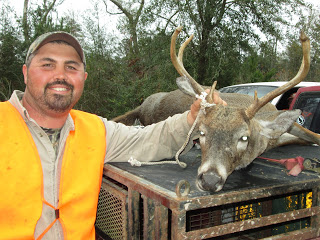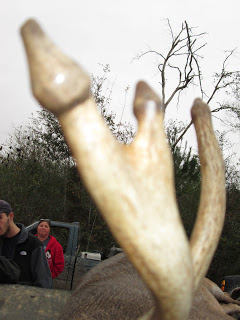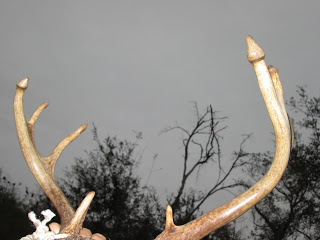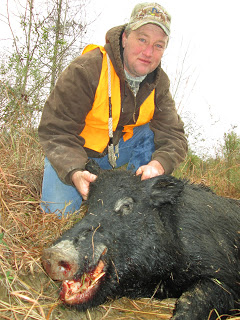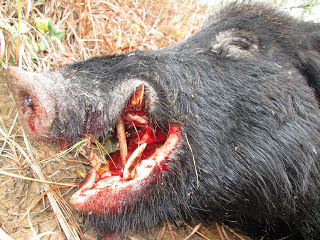 Capt Matt made it out last week after Christmas with the Russell crew.The Russells have been fishing with us for many years. Most of their trips are around the holidays, and they are a hoot to fish with. I did not get the pictures from Capt Matt, but I got something much better. True to form, Jim Russell was on board with his video camera. Judging from the video, it seems Jim, Big Virgil, Lil Virgil an Alex did very well. They worked on a pile of sheepshead and few bonus fish too. Here is the video:
If you are unable to click on it, just copy and paste it. Some of our other trips had to be rescheduled due to weather, but we will hopefully get a better forecast for the next few outings. Got boats open if anyone wants to make a go at it.
Heard from Capt Kyle, sounded like he got himself a big buck at his hunting club near Kosciusko, MS. I have been hunting more than I have been fishing the past week. Capt Kenny has been showing me the ropes out in the swamps near Bayou Caddy.
On the days I am able to sneak out, we have been rolling with the guys and gals at the Devils Swamp Hunting Club out of Pearlington MS. Since their is soo much land and so many hunters in the club, they usually get deers and or hogs everyday. The critters are very safe from me, I have yet to pull the trigger. I have however, been taking a ton of pictures. I am posting a pile of them on the Shore Thing website, check em out. Happy Near Year to everyone if you are on the water, in the woods, in the house or on the roads, have fun and be safe...
****SHORE THING Fishing Charters****

The finest inshore fishing on the entire MS Gulf Coast. Specializing in
speckled trout
,
red fish
, flounder, triple tail,
black drum
and more! We fish the Louisiana Marsh, the Mississippi Barrier Islands and many other areas. Our full time fishing guides are extremely knowledgeable, courteous, and professional. With four boats available, small and large groups are welcome. Anglers under the age of 13 fish for free! All of our boats and guides are licensed to fish in Mississippi and Louisiana. We supply rods reels, tackle, snacks, drinks, ice, fuel, bait and fun. No charge for fish cleaning and bagging. Be sure and ask about our all inclusive overnight fishing packages to the
Cat Island
House. www.shorethingcharters.com or 228-342-2206

Be sure and check us out on You Tube:

http://www.youtube.com/watch?v=VdJjkK7ldsk

http://www.youtube.com/watch?v=hr0twtm3Bng