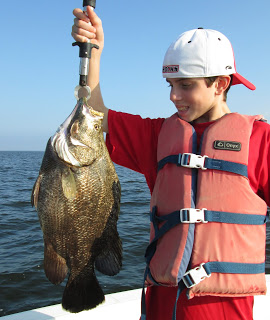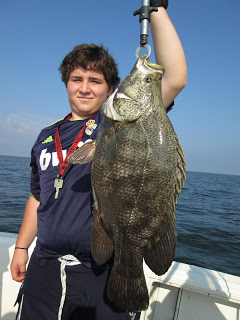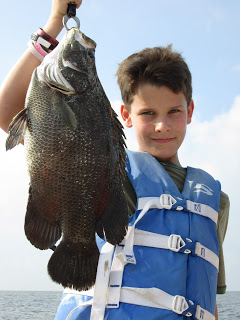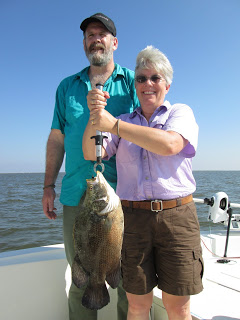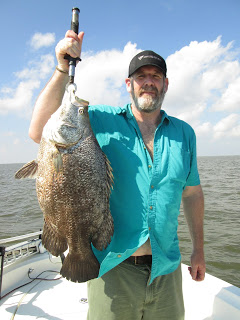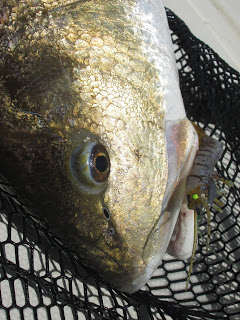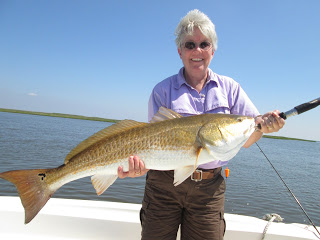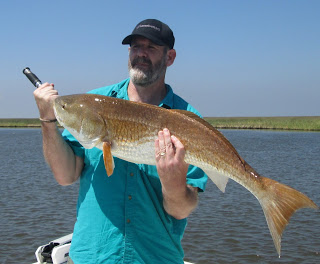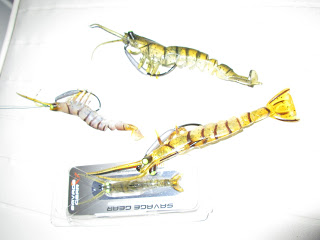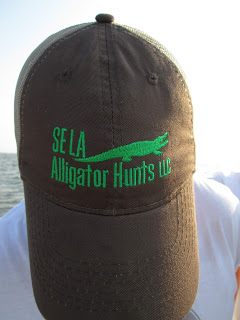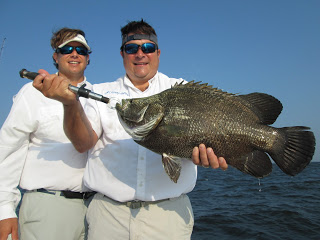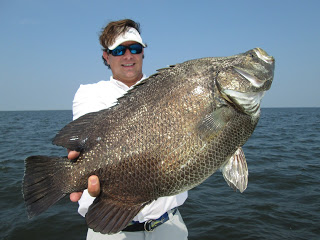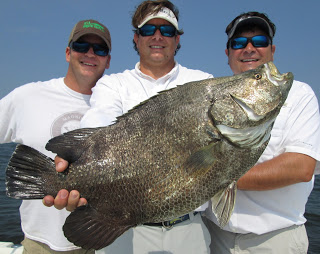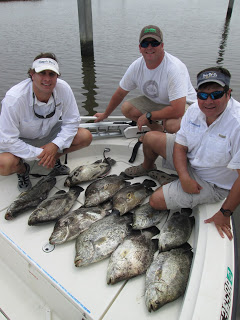 Hope everyone had a safe and happy Labor Day. This had to be one of the most enjoyable ones I have had in a long time. Fished with some very interesting people, caught some incredible fish and had great weather too! Gonna be a long one, here we go…
Friday, Captains Matt and Kenny were still out at the Cat Island House with the very lively Williams crew. They were doing a little trout fishing, red fishing and triple tail fishing. Happy to report, they found all three. I was out with Mr and Mrs Ballweder. Found plenty of trout, just no size at all. The Three Mile area in the LA Marsh was full of juvenile trout and we could not find much in the way of keepers. Fish every cast, but not many in the box. I spent all morning nagging the happy couple about there numerous safari trips to Africa. They have traveled a large portion of Africa hunting wild game with their bows! Mr Jeff stuck a hippo and a 13 foot crocodile on his last trip to Zimbabwe! I was simply fascinated by the entire process that went into these hunts and did not let up on the questions. Luckily our conversation was cut short when we found several acres of pogies in the 9 mile area. The big bull reds were reeking havoc on them and we were able to wrestle a few in. Did get them several huge triple tail later in the day, and tagged two also. They had never caught them before, it made the trip for them.
We were also able to try out our new toys that the good people at Savage Gear sent us. It is a shrimp replica type bait called the 3D TPE Shrimp. Have no clue what they make these things with, but pretty sure it something off of planet Krypton. I threw one all day, caught school trout, mammoth gafftops, and 25 bull reds on the same bait! They swim straight and look about as close to a shrimp as you will ever see. Hooks are obviously strong and the bait itself is tough as nails. They come in three sizes and a slew of different colors. Good bait.
Saturday was one for the record books for my boat. While Matt and Kenny were finishing up their three day Cat Island trip with the Williams crew, I was out with the boys from South East Louisiana Alligator Hunts(Braithwaite, LA). Reagan Leopold, his brother Ryan and their partner Daniel Weidner were in town for the holiday weekend with their families. While the kids were playing in the pool and their airboats were running lines for big gators, we were punishing the triple tail. Every stop we made to look for triple tail seemed to produce fish. These boys are seasoned trout fishermen from St Bernard Parish and it showed. With a two foot chop into the wind they put every cast in front of the big triple tails faces. At most stops they were getting picture texts from their guides down in the swamps. Some of the alligators they were getting were scary big. I also learned the phrase "choot em" to an alligator hunting guide is like the phrase "where they biting at?" to a fishing guide(heard often).
The boys put on a clinic with the triple tails. They got 11 very big triple tails and tagged one small one. I have had more caught in a day, but never this big. They were all toads! Alligator season closes in a few weeks, but since they are about an hour from here, I am gonna try to make a hunt…
While were out looking for the Rooga Roo of triple tail, we had two other boats out in the LA Marsh. Capt Darren Ladner was fishing with the two man Chauvin Experience. Darren said the bite was tough, but got much better when the tide switched around. Gotta give it to them, they put in work, but finished very strong. Their two man limit and 3 red fish were boxed by the end of the business day. Capt Jimmy Ray was right along side them with Team Berry. Live shrimp and popping corks were the ticket when the tide switched for them as well. They did great, boxing 37 specks and 9 redfish.
Sunday fun day, had myself, along with Captains Kenny, Matt and Jimmy Ray fishing with the young men from St. Stanislaus College Prep. These boys were thrilled to be on the water, if only for a little while. We had a small window of time to get it done, so all the boats stayed in close to maximize our fishing time. We caught a little of everything: trout, croaker, drum, redfish, triple tail, even mangrove snapper! Some of these boys had really never been fishing, so everything we did was exciting. Biggest fish of the day was a 10 pound triple tail a young man from South Korea(Jee Hun) caught. Always a good day on the water with the guys from SSC, Go Rock-A-Chaws(mascot)!
****SHORE THING Fishing Charters****

The finest inshore fishing on the entire MS Gulf Coast. Specializing in

speckled trout, red fish, flounder, triple tail, black drum and more! We fish the Louisiana Marsh, the Mississippi Barrier Islands and many other areas. Our full time fishing guides are extremely knowledgeable, courteous, and professional. With four boats available, small and large groups are welcome. Anglers under the age of 13 fish for free! All of our boats and guides are licensed to fish in Mississippi and Louisiana. We supply rods reels, tackle, snacks, drinks, ice, fuel, bait and fun. No charge for fish cleaning and bagging. Be sure and ask about our all inclusive overnight fishing packages to the Cat Island House. www.shorethingcharters.com or 228-342-2206

Be sure and check us out on You Tube:

http://www.youtube.com/watch?v=VdJjkK7ldsk

http://www.youtube.com/watch?v=hr0twtm3Bng

http://www.youtube.com/watch?v=tiMDCa5OD6U