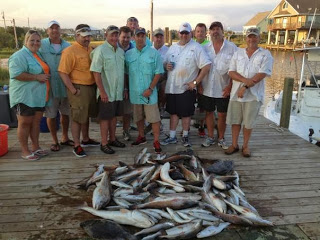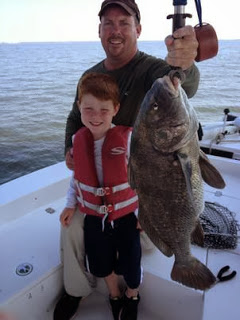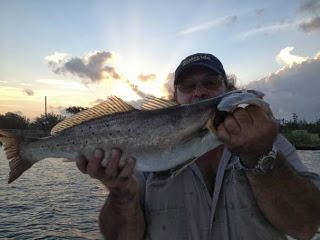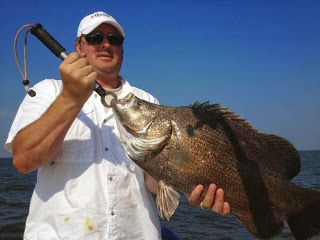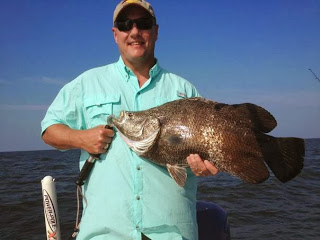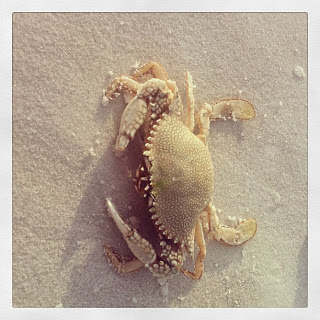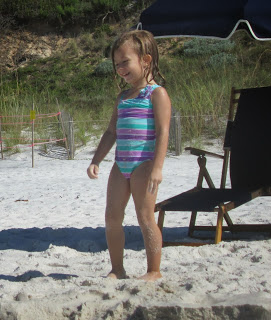 In between the fronts and rain, nice catches of fish have been coming in. Have had some big groups coming into town and they have had some big hauls. Monday and Tuesday we had four boats out with the crew from Indirect Lending & Technology Development. Monday the boys fished in the afternoon to accommodate the late arriving crews. They were able to leave in the morning on Tuesday and did very well. Was not able to get a good story to go with the trips but did get the numbers. They filled a 120 quart ice chest with fillets! Captains Kenny, Matt, Brett and Darren crews caught a whopping 60 redfish, 120 trout, 8 triple tail, 6 black drum and 3 flounders for the very happy corporate crew. Heck of way to spend two days on the water, nicely done gang!
Thursday Capt Kenny stayed in the bay with the crew from Riverside Fly Shop. Despite the howling winds, they were able to make a great day of it. They did great on the big black drum and boated many sea monsters. Since this crew is usually fishing in rivers and streams for trout, this must of been like fishing for blue fin tuna in Novia Scotia after catching hard head cat fish at isle au pitre. They did find one trout in the middle of their trip. Only one, but it went 4 an a half pounds! Not a bad day in the bay.
I spent most of this past week on a much needed family vacation in Florida. My 4 year old daughter an I spent an absurd amount of time throwing the cast net right off the beach. We even learned how to pull a sand rake to catch sand fleas(mole crabs). Brought many fishing poles, but never made a cast, she was having too much fun with the net and rake. Everything we caught(pilchards, crabs, pompano, whiting, spots and sand fleas) was put in buckets for inspections and then released back to the water. Everyday we did this, any kid with in a quarter mile would come and join the fun. The parents were blown away at how their youngsters were infatuated with the sea life we caught. Stay with me, I am going some where with this. Granted most of the kids that helped us, were not from the Gulf Coast, they were simply captivated by the fish and fishing. Very rewarding to show those little rascals how to catch fish.The parents all asked when we would be back on the beach so their kids could come play. They came back to our spot everyday we were there.
My point is, taking a youngster out on the water, pier, beach, pond whatever, can make a huge, positive impact on them. Hell, most of us become kids when we get out on the water, so it certainly levels the playing field. Go to the beach, stop by the pier, go on a friends boat, or take a charter. Times are changing, and some of the changes are not for the better. A good healthy dose of saltwater, and a bent fishing poles can do a lot. Take a kid fishing, getting down from my soap box now, that is all...
****SHORE THING Fishing Charters****

The finest inshore fishing on the entire MS Gulf Coast. Specializing in
speckled trout
,
red fish
,
flounder
, triple tail,
black drum
and more! We fish the Louisiana Marsh, the Mississippi Barrier Islands and many other areas. Our full time fishing guides are extremely knowledgeable, courteous, and professional. With four boats available, small and large groups are welcome. Anglers under the age of 13 fish for free! All of our boats and guides are licensed to fish in Mississippi and Louisiana. We supply rods reels, tackle, snacks, drinks, ice, fuel, bait and fun. No charge for fish cleaning and bagging. Be sure and ask about our all inclusive overnight fishing packages to the
Cat Island
House. www.shorethingcharters.com or 228-342-2206

Be sure and check us out on You Tube:

http://www.youtube.com/watch?v=VdJjkK7ldsk

http://www.youtube.com/watch?v=hr0twtm3Bng

http://www.youtube.com/watch?v=tiMDCa5OD6U