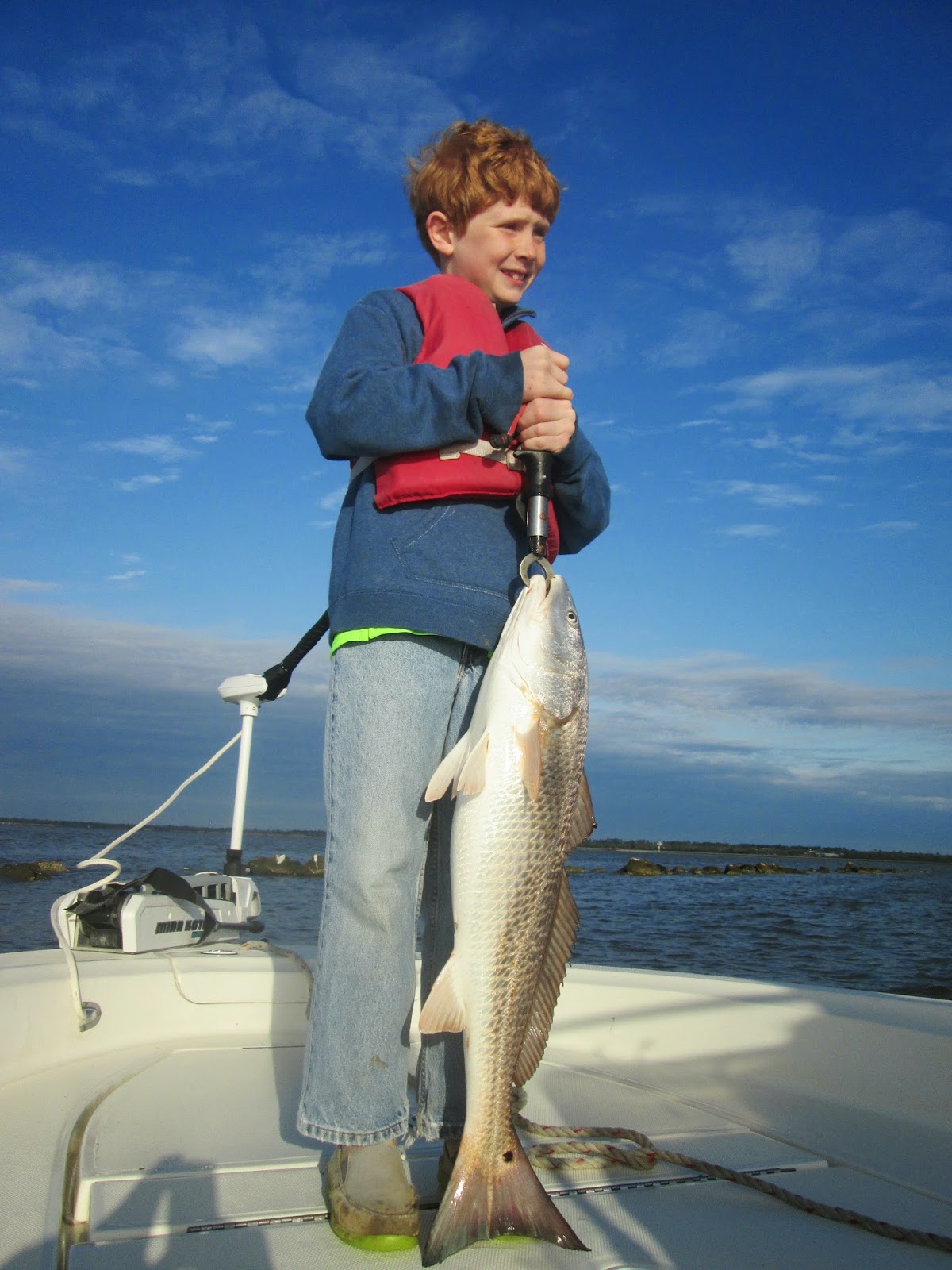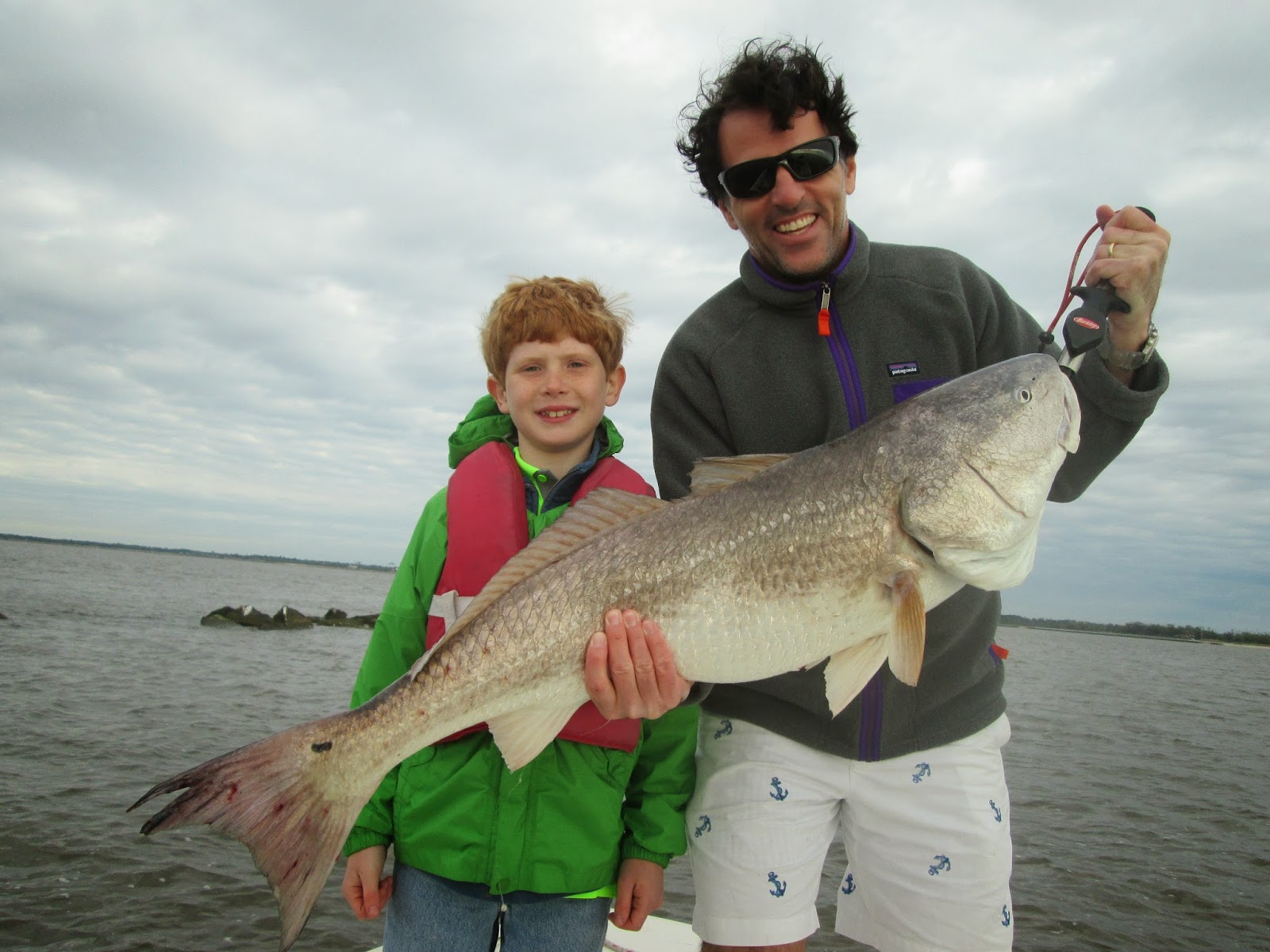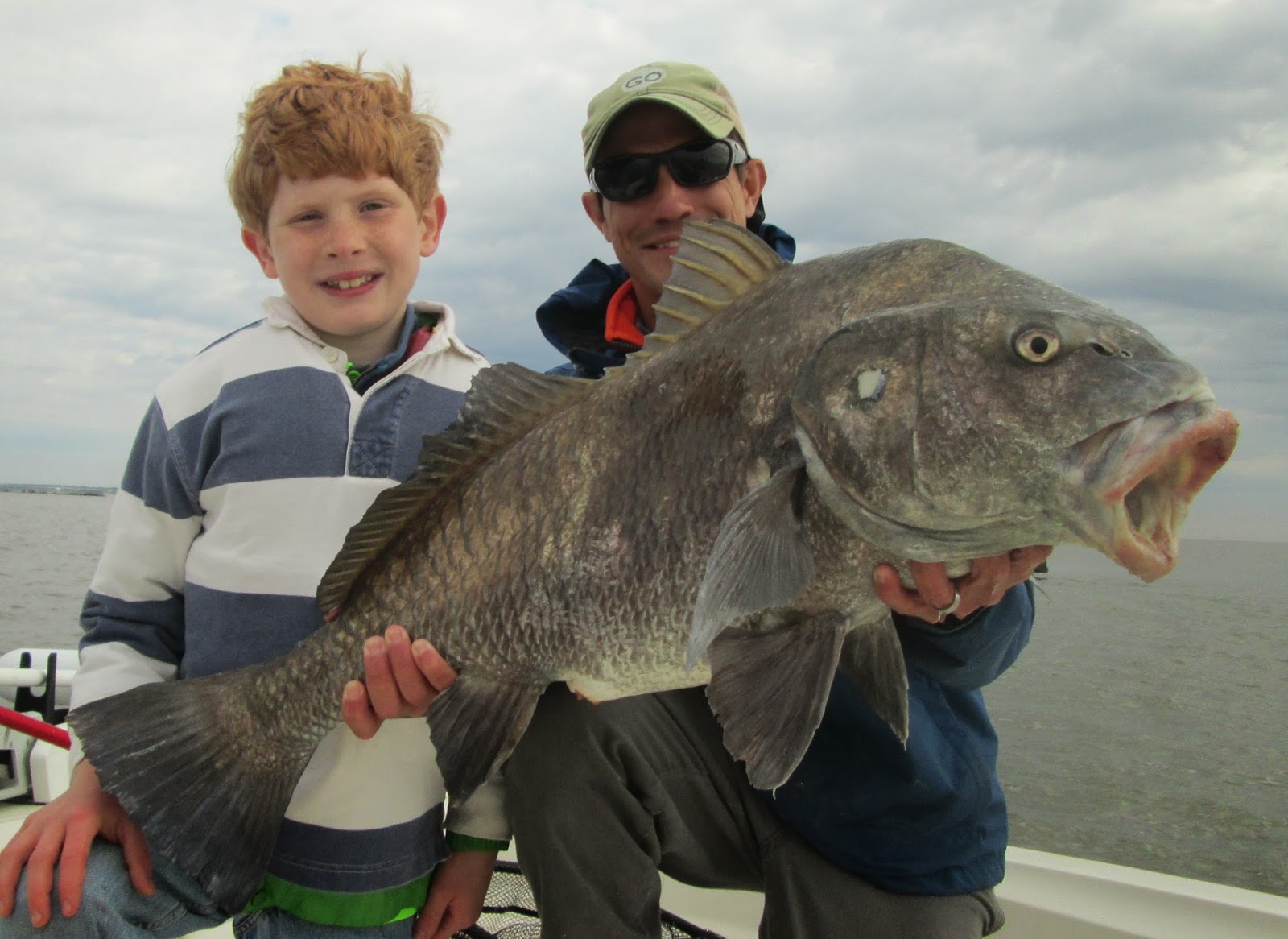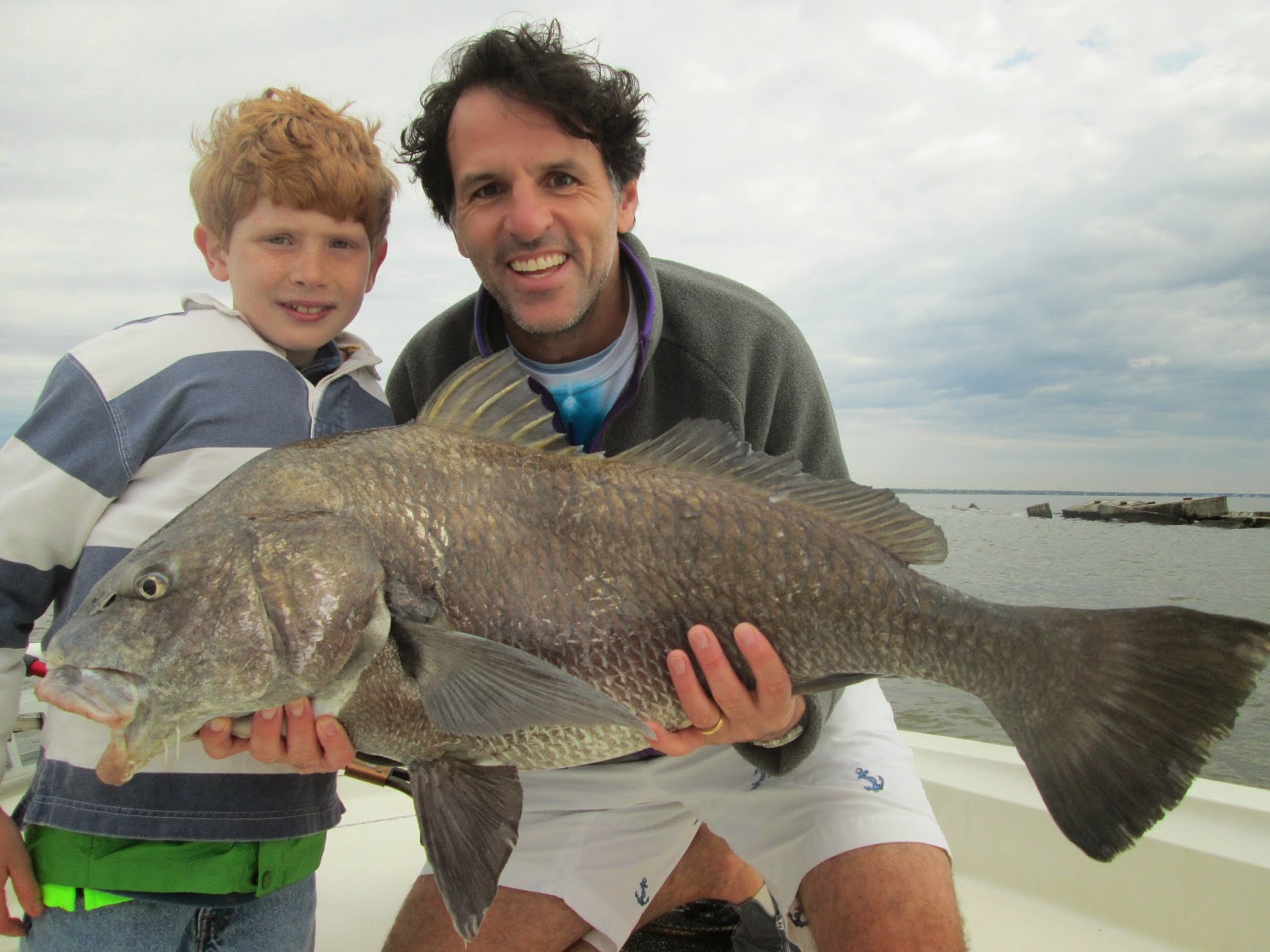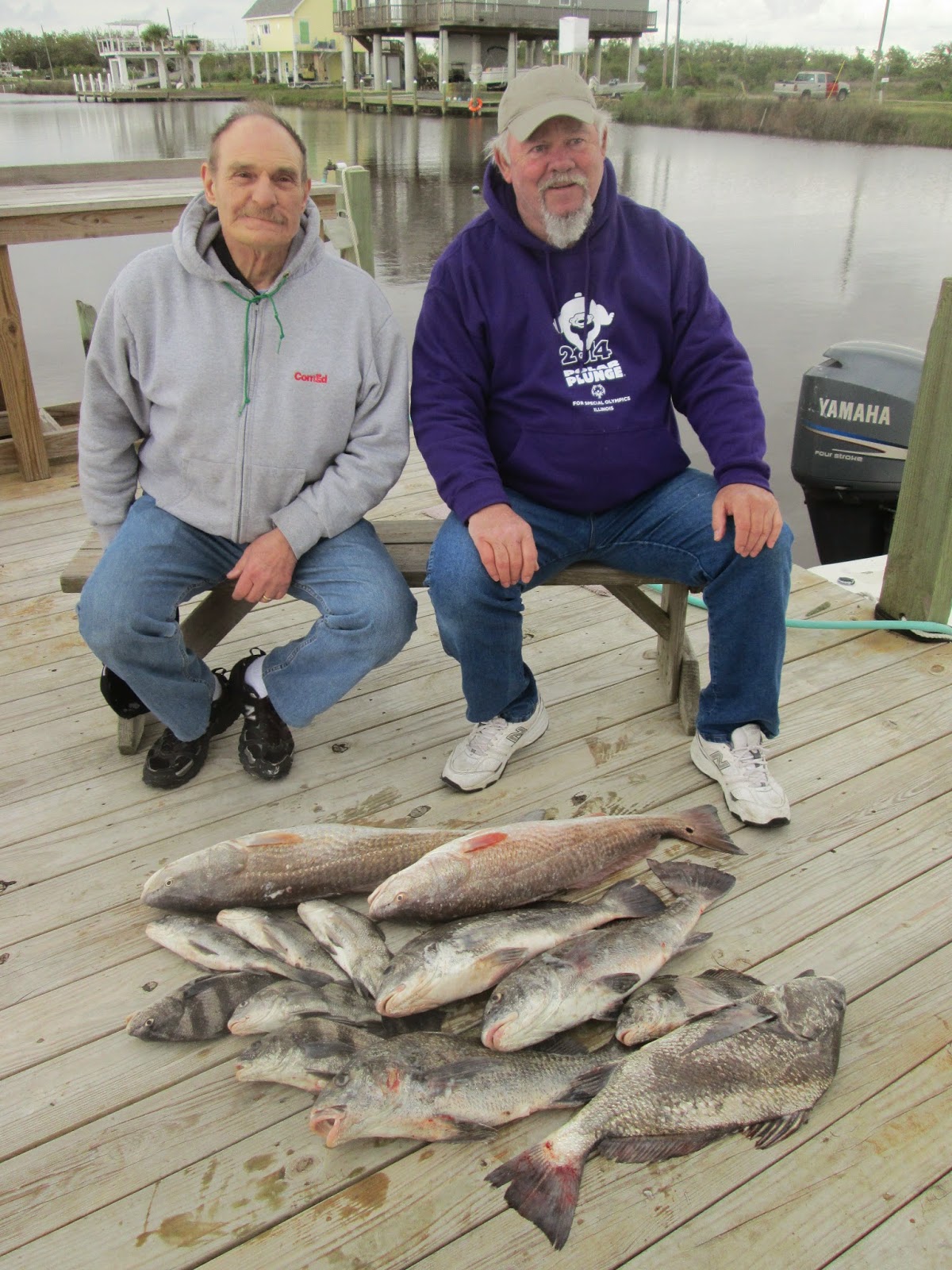 Capt Matt an I were able to sneak out a few hours on Tuesday morning before that front came through. Team Santillo was with Capt Matt, they were in town all the way from Illinois. I had a last minute booking with David, Henry and Marshall from Atlanta. Keeping ahead of the front and playing it safe, both crews fished the reefs. Capt Matts crew got the jump on us, and we got to the first reef, they were hooked up with some nice puppy drum. We set up shop a on the other side, and went to work. Young Henry struck first blood with a nice red fish. We pulled the hook and broke off a few big UFO's. Capt Matt and his were just steady picking away puppy drum and we did a nice red go into the net. The next thing to hit was a massive bull red. The adults passed the rod to young Henry and we almost lost him and the pole several times during the battle. Took for ever, but Henry did a great job and landed the biggest fish of the day.
On a day that we almost canceled both trips, due to weather, both boats did fantastic. Played the wind and not once got sprayed or pounded by waves. We did loose a fair amount of tackle on the rocks, but it was well worth it. We came in with a box of red fish and released several big sea monster black drum. Capt Matt and Team Santillo did very well on the puppy drum. They released a couple of big black drum and boxed some good reds. Just used the Carolina rigs with dead shrimp on the bottom.
FYI, we have been using the weather app WIND FINDER. You can get it on line as well www.windfinder.com it has many local stations and plenty offshore. It gives an hourly breakdown of the wind and waves, and really helps with the fronts.The NOAA forecast had the entire day blown with winds at 20+mph. We use at least four weather service and basically average them to try and get the best read we can. On a day like Tuesday when there might a few hours of good weather, it can save the day. Of course we had to rule out a trip to the LA Marsh, but it was certainly a win.
****SHORE THING Fishing Charters****

The Largest inshore fishing company on the MS Gulf Coast. Specializing in
speckled trout
,
red fish
,
flounder
, triple tail,
black drum
and more! We fish the Louisiana Marsh, the Mississippi Barrier Islands and many other areas. Our full time fishing guides are extremely knowledgeable, courteous, and professional. We have many boats available, small and large groups are welcome. Anglers under the age of 13 fish for free! All of our boats and guides are licensed to fish in Mississippi and Louisiana. We supply rods reels, tackle, snacks, drinks, ice, fuel, bait and fun. No charge for fish cleaning and bagging. Be sure and ask about our all inclusive overnight fishing packages to the
Cat Island
House. www.shorethingcharters.com or 228-342-2206

Be sure and check our videos:

http://www.youtube.com/watch?v=p7zPtztzBT0

http://www.youtube.com/watch?v=VdJjkK7ldsk

http://www.youtube.com/watch?v=hr0twtm3Bng

http://www.youtube.com/watch?v=tiMDCa5OD6U