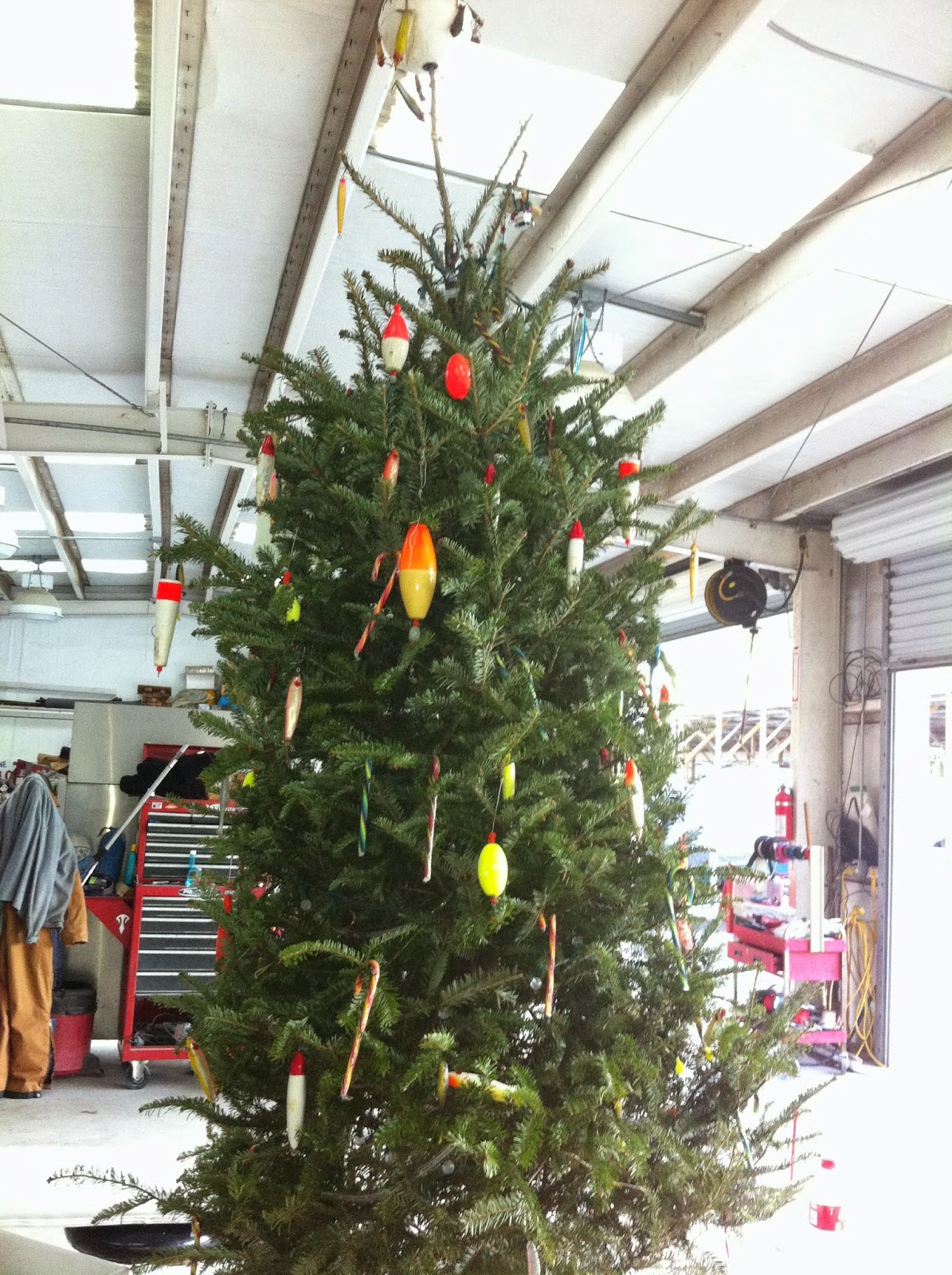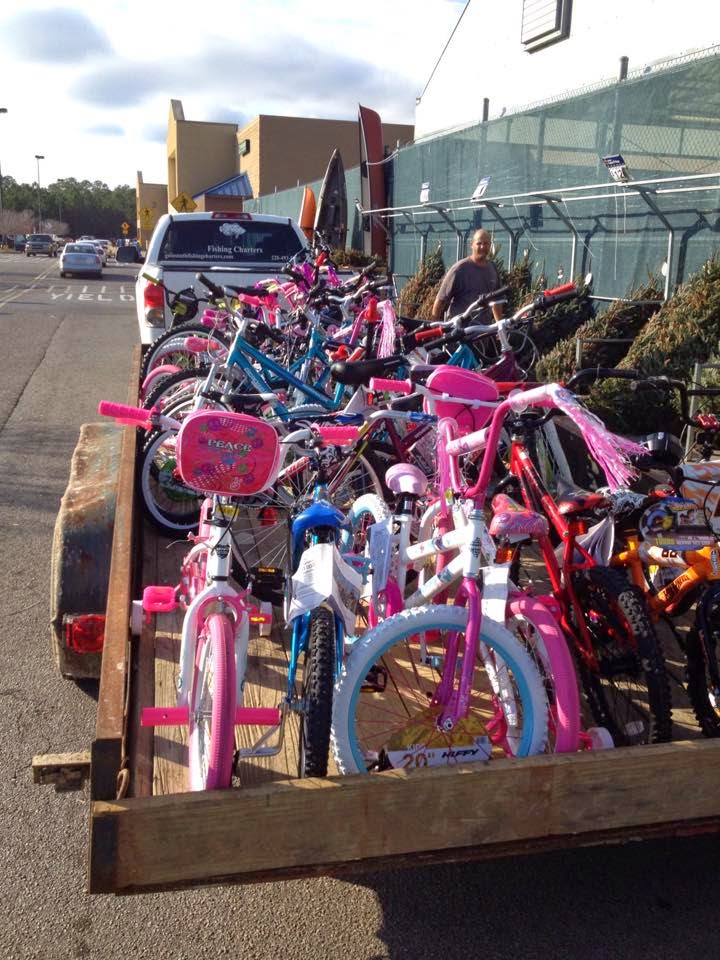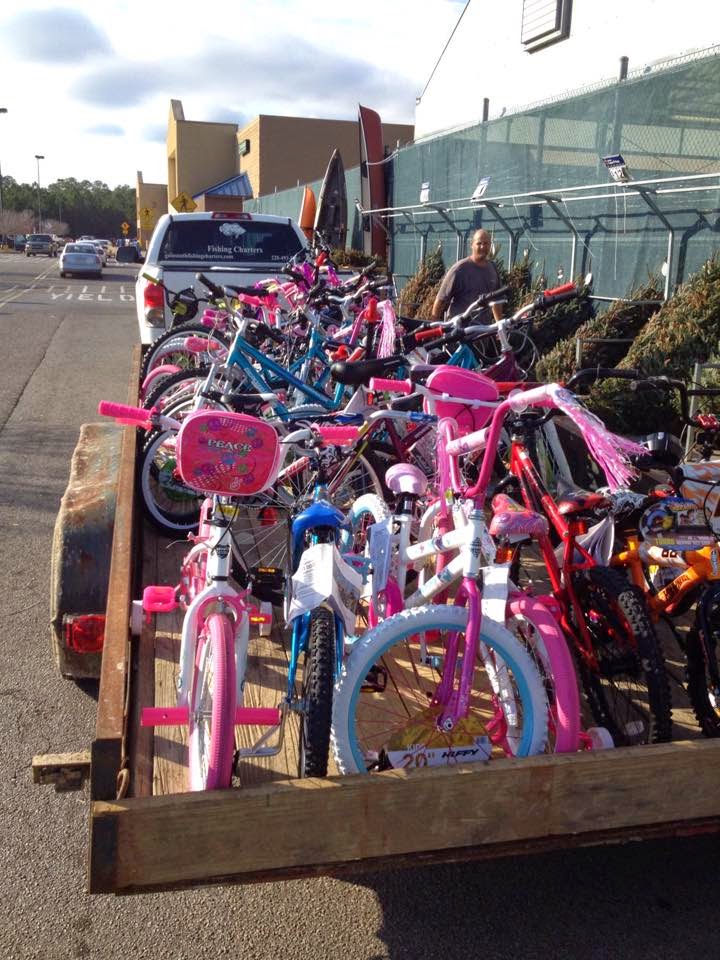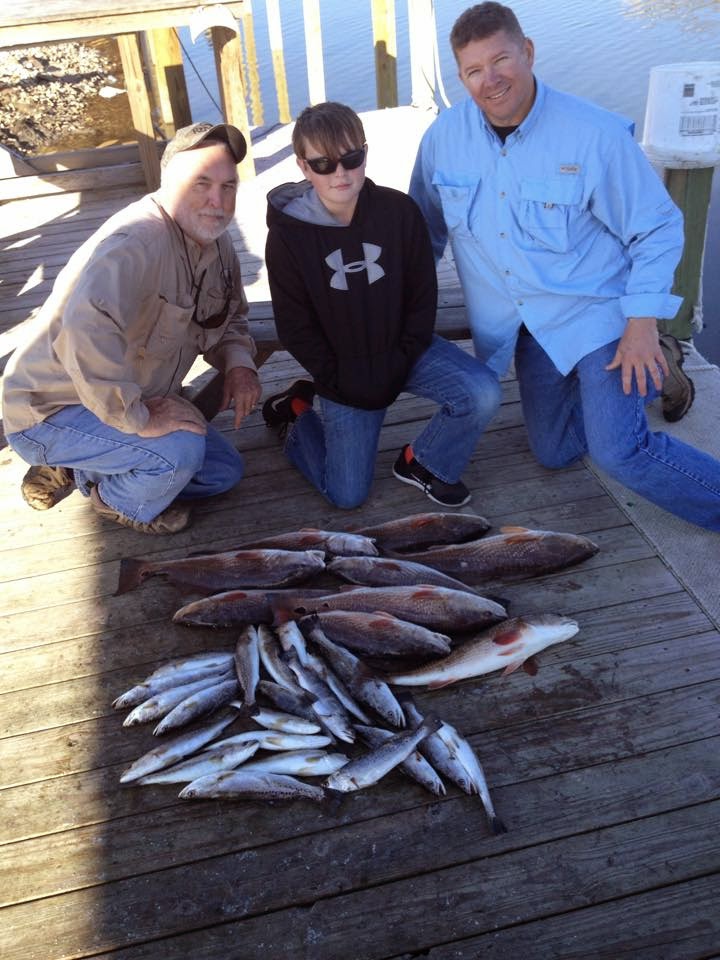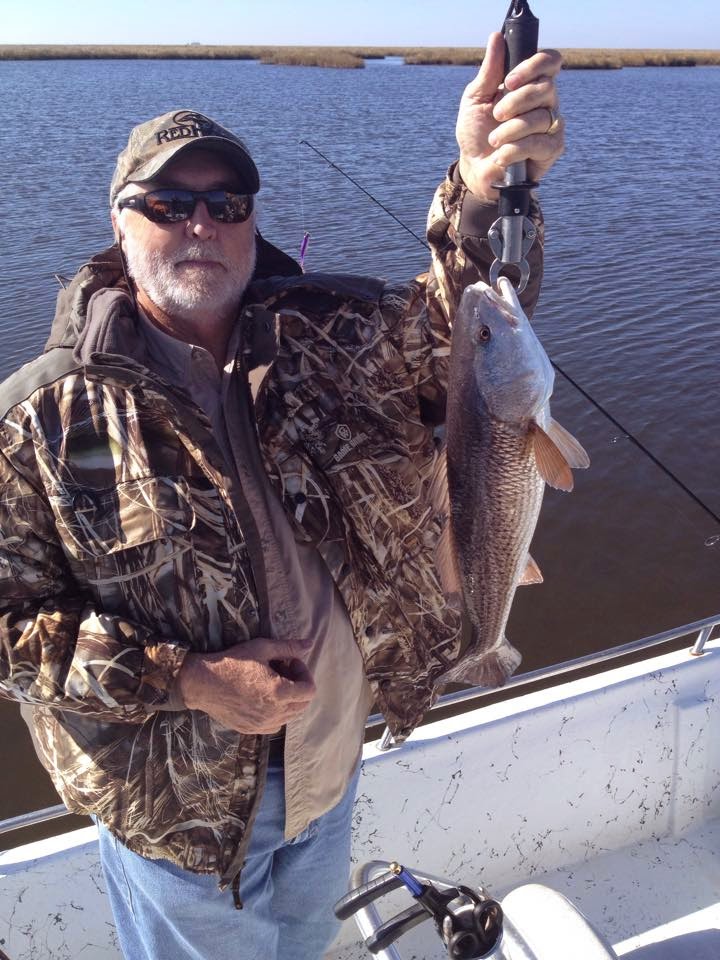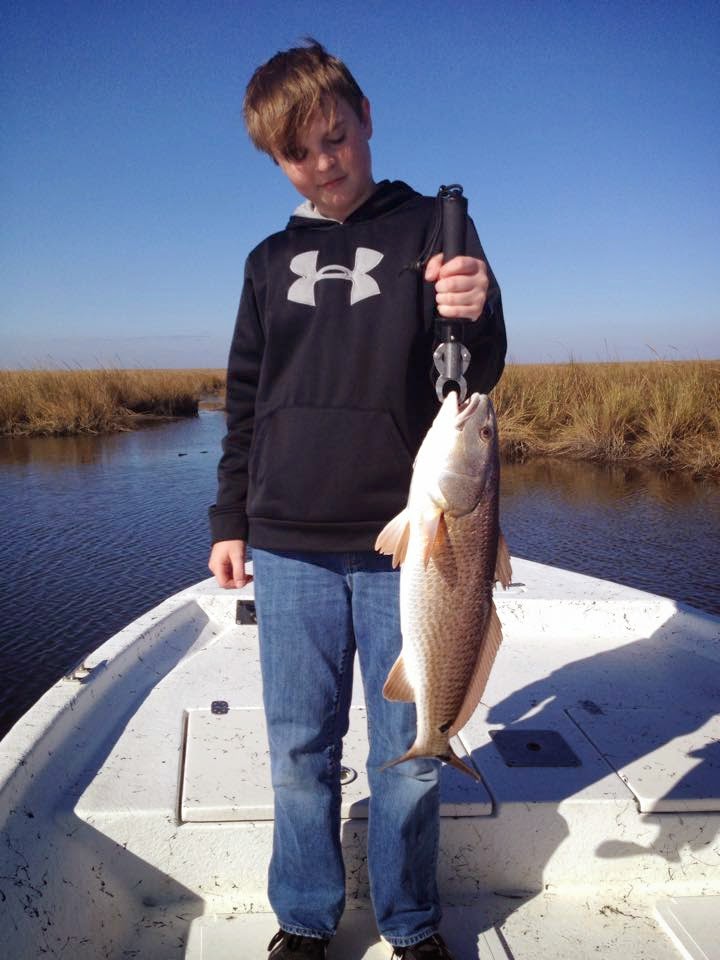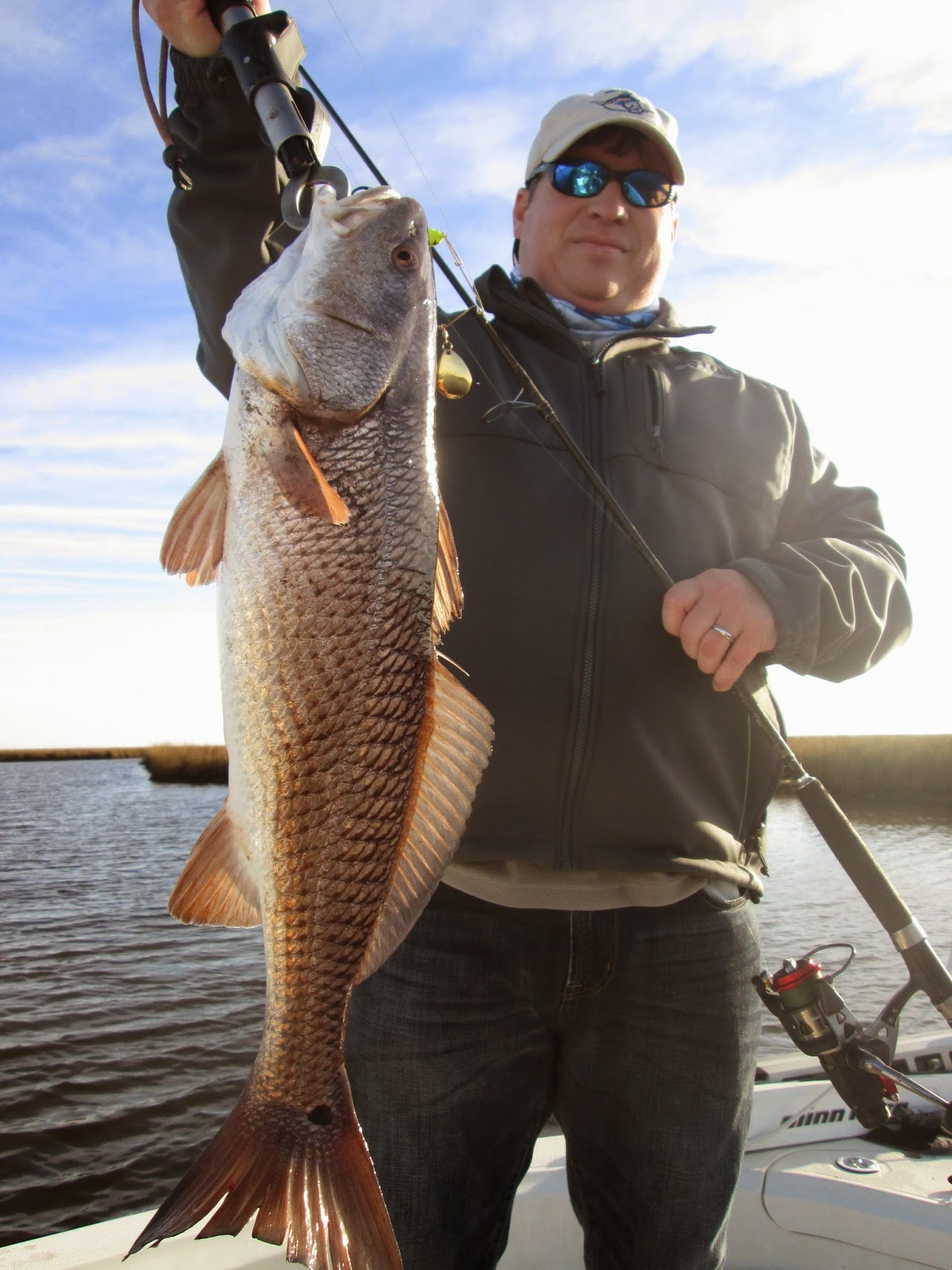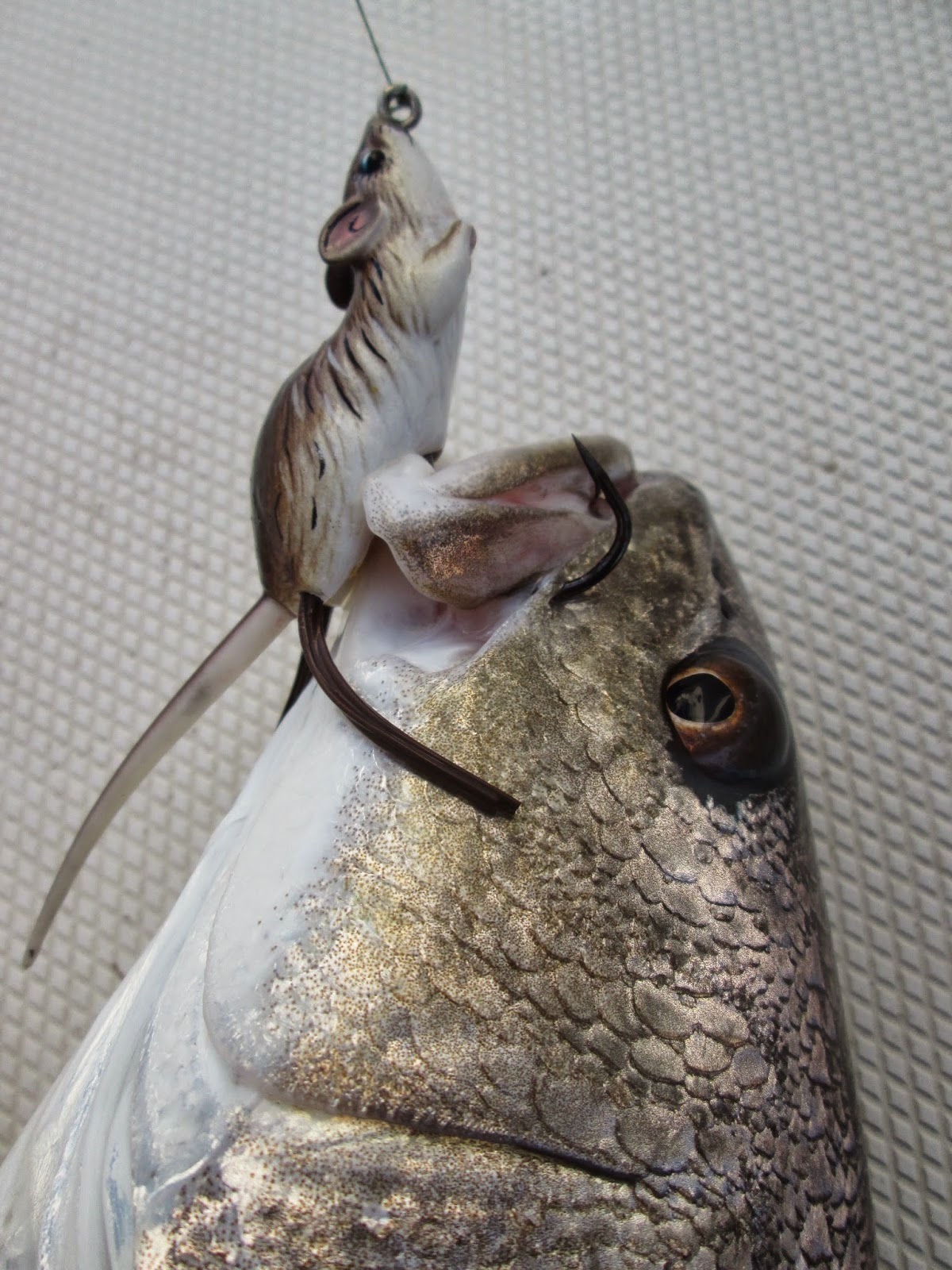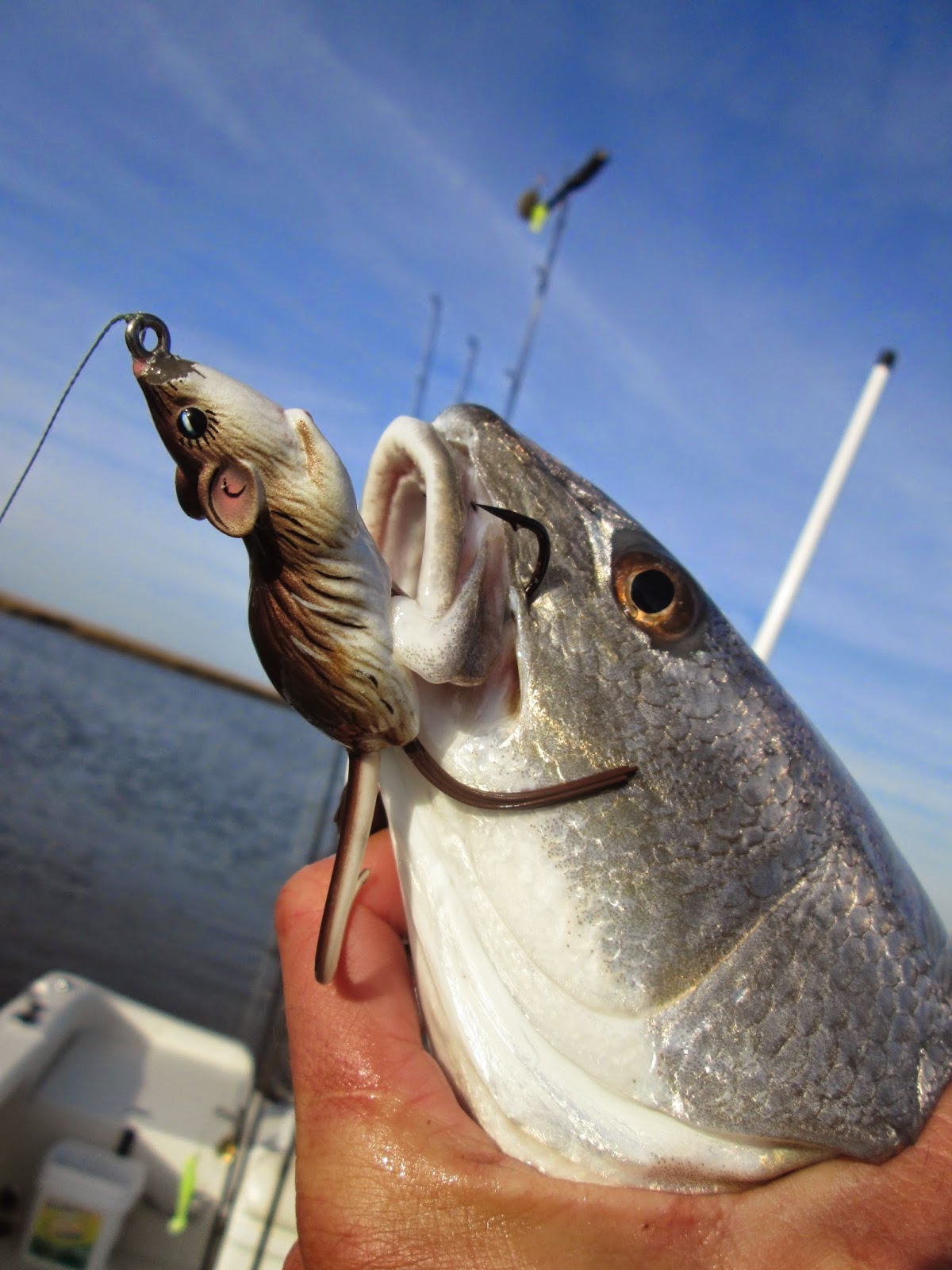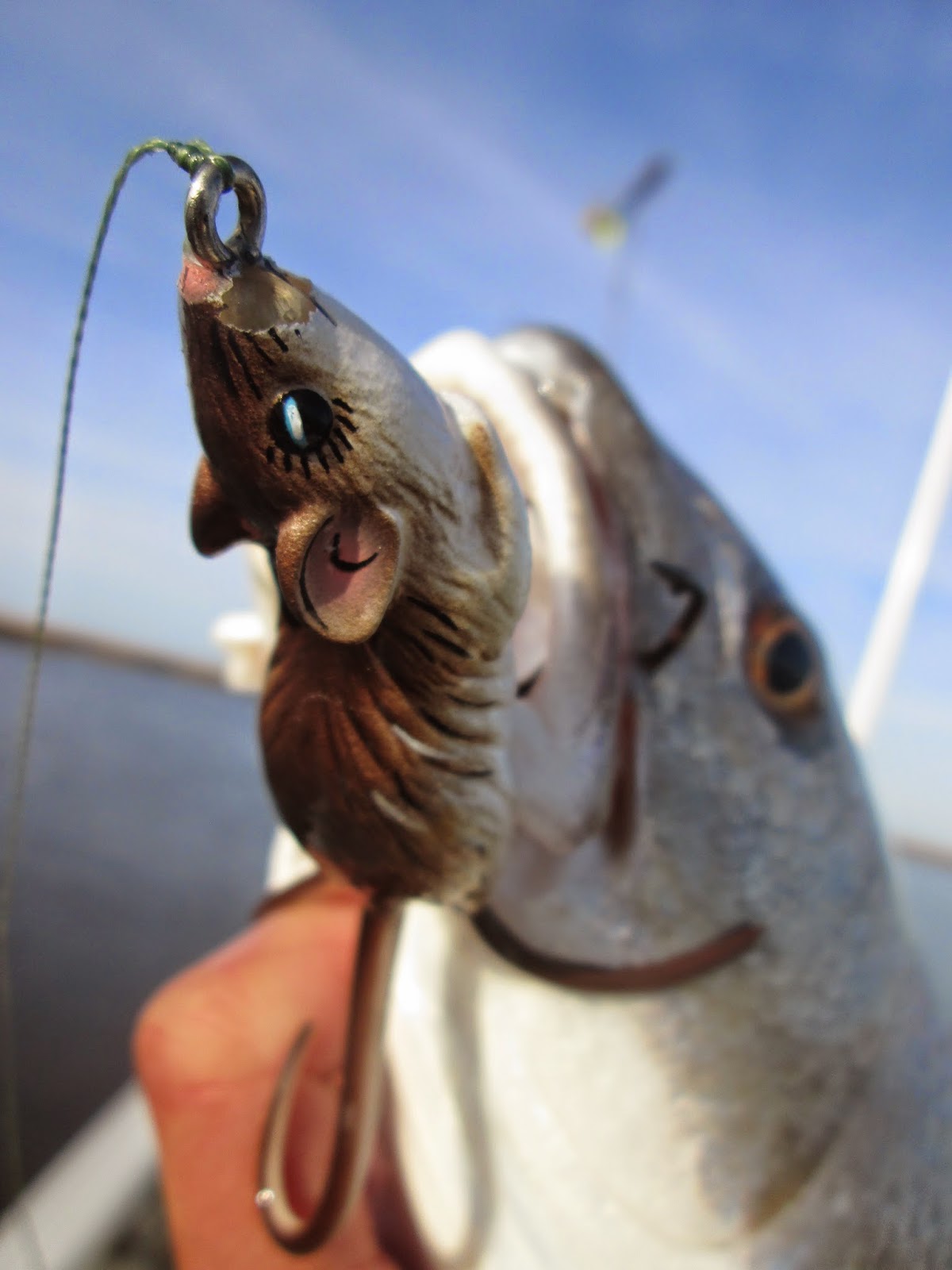 Just in case this is the last post before the big day, we at Shore Thing Fishing Charters wanted to wish everyone a very safe and Merry Christmas. We have been extremely busy on and off the water. Still getting in a few days fishing when mother nature plays nice.
There are few things that would pull Capt Kenny out of the woods this time of year. One thing that he drops everything for near Christmas is the annual bicycle drive that the Southern Anglers of MS(SAMS Club) put on. These big hearted fishermen raise money all year to purchase bikes for needy boys and girls. Capt Kenny and fellow SAMS Club members delivered bikes all over town this past week. There work is done anonymously, but I have no problem telling these guys what a great job they do, GREAT JOB SAMS CLUB!!! After all the bikes were delivered, Capt Kenny was last seen wearing camo heading into a wooded area...
Capt Matt has been on the water the most the past few days. He fished the LA Marsh with the Butraitus crew and did great on the trout and reds. He is still deep in the interior of the marsh. As long as he can get his Blazer Bay back into a pond, drain, lagoon or pocket, he is fishing it. Snooping around his boat(we park ours next to each other), I can see he has been throwing purple and chartreuse Matrix shads. He tight lines them for the reds and puts them under the Boat Monkey Corks for the trout. The Mighty Matt spent a few days in close with the Haywood Green crew. These boys have not been with us in many years, but they are back. They bring there own boat, charter us for a few days, and then go fish their own boat for few days. In less than perfect conditions, the boys had a good couple days in the Bay. Those near shore trips have plenty of action on sheephead, black drum, red fish, flounder and trout.
I got to sneak out last week with my man John Calagaz from Mobile, AL. He wanted to try his hand at sight fishing for slot reds in the LA Marsh. The conditions were decent, and we found plenty of fish. Sun, wind and tide were a little off but we were both spotting tailing, waking and feeding reds. Even broke out the Live Target Field mouse(aka Mr Jangles) to catch some reds. Most of the fish came off the Strike King Red Fish Magic spinner baits. We changed out the soft plastics on them and used black n chartreuse Matrix Shads. One of them days were we saw way more than we hooked, but it kept us very very busy.
Gotta thank a few people for things on land. My old high school buddy Walter "Gilly" Chamberlin invited me to speak at the CARES School on Hwy 49 in Gulfport. Had a great time with the young men and women there. I brought a slide show and a truck load of rods n reels to discuss fishing in the Gulf of Mexico. Just a great time with some amazing kids.
We also attended this months Commission of Marine Resources meeting at the MSDMR Building. Cant stress enough how pleased we have been with the accommodating manner these guys have been with us. These folks have a lot going on, but they always make time for us. We have been more than pleased with MSDMR and the CMR, Thanks guys!
We get calls everyday asking if Shore Thing is open over the winter? Shore Thing is a FULL TIME charter service, open YEAR ROUND. The weather is the only thing that keeps us from fishing. If yall are in town over the holidays and want to wet a line, feel free to call, text or email us. By land or sea, we hope everyone has a Merry Christmas and Happy Holidays!!!
****SHORE THING FISHING CHARTERS****
ESTABLISHED IN 2003. The Largest inshore fishing company on the Mississippi Gulf Coast. Specializing in speckled trout,
redfish
, flounder, tripletail, black drum and more! We fish the Louisiana Marsh, the Mississippi Barrier Islands and many other areas. Our full-time fishing guides are extremely knowledgeable, courteous, and professional. We have many boats available - small and large groups are welcome. Anglers under the age of 13 fish for free! All of our boats and guides are licensed to fish in Mississippi and Louisiana. We supply rods, reels, tackle, snacks, drinks, ice, fuel, bait, and fun. No charge for fish cleaning and bagging. Be sure and ask about our all inclusive overnight fishing packages to the
Cat Island
House. www.shorethingcharters.com or 228-342-2206.
Be sure and check our videos:
http://www.youtube.com/watch?v=p7zPtztzBT0
http://www.youtube.com/watch?v=VdJjkK7ldsk
http://www.youtube.com/watch?v=hr0twtm3Bng