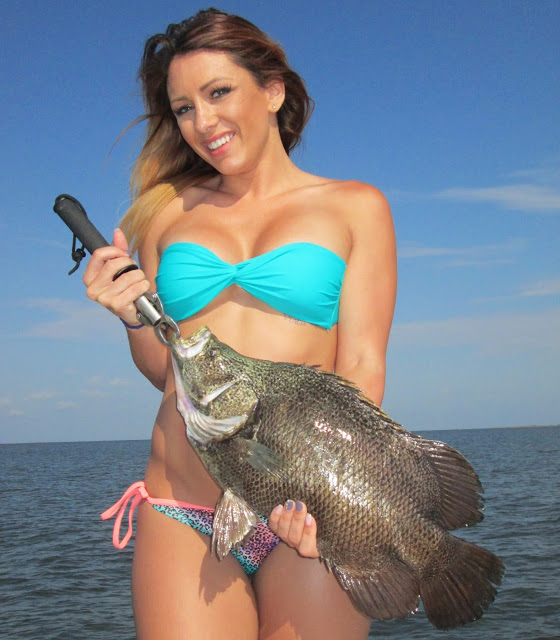 We at Shore Thing Fishing Charters wish everyone a very safe, happy and productive 2016. For the last few years, we have been putting together a list of dealers, products and services we use that may help you all. Collectively, our guides book near 1,000 trips a year! These are the people, companies and things that help us do that. Enjoy...

ENGINES AND MAINTENANCE
All 7 of our boats run Yamaha four stroke engines, the majority of which we purchased from Atlantic Marine (228-467-2847), in Bay St Louis. Bobby an Emily Lamb are a pleasure to work with. They can help with the purchasing, financing, service and warranty on boats and engines. They are the Yamaha warranty center for our boats.
We store our boats at THE BOATHOUSE, in Lakeshore, MS. Sid Leblanc and the gang at the Boathouse have been taking care of our boats for close to a decade. Several times a year our guides and boats are spending 3-5 days out at Cat Island, and we need our equipment running smoothly. This is a small list of some of repairs/instillations the Boathouse Gang has done on our fleet this year: steering units, VHF Radios, bait pumps, bilge pumps, power poles, antennas, running lights, oil and filter changes. Sooner or later, just about everything on a boat is gonna break. We are very tough on our equipment, but we are able to work as hard as we do because of these people. Fast, fair priced, honest and do great work.

TRAILERS
Our boats are on the trailer everyday. Our guides dunk them in salt water twice a day, for hundreds and hundreds trips. There is only one name in the boat trailer department, SPORT TRAIL(228-467-1885) in Waveland, MS. Kevin Desselle and his crew are the best there is. We have NEVER missed a day of work because of trailer issues.

TROLLING MOTORS
We have been extremely pleased with Randy Deshamp at SHAMPS TROLLING MOTORS(228-234-6131) in Lizana, MS. I honestly have no clue how Randy can repair the trolling motors we bring to him, but he does it. He is a factory authorized warranty service center for Minnkota and Motorguide and can install/repair Power Poles and Talons. Good Dude!

TACKLE
Shore Thing Charters has been using Okuma reels for many years now. We mostly use spinning reels for our inshore charters. We have been very pleased with the: V-Series, RTX, Azores, Helios, Ceymar, Trio, and Epixor in the 30-40 class . We got to try out the new Inspira spinning reel this year, and it is amazing! We have used some of the bigger V-series, RTX and Azores in the 60-90 class for cobia and big sharks. They are absolutes beasts!
We use popping corks on almost every single trip for trout, redfish, and other species. In this department, there is nothing that comes close to the floats made by Boat Monkey. They are made in the USA with only the best components. They have an extra weight, for long casts, or casting into the wind.
When we have to buy tackle in the store, we can get everything we need at GUS'S in Slidell, LA. It is a specialty tackle shop with anything and everything you would ever need for any inshore trip. If they don't have it, they can order it.

REEL REPAIR
If you use a reel in salt water, it is going to break. Mr Ronnie Farrell with RONNIES REEL REPAIR(228-323-0157) in Bay St Louis, MS is our go to guy. He has saved us thousands of dollars cleaning and repairing reels that we thought could never be saved. He is extremely fast on the turn around, fair priced, and honest. He will tell you if it is not worth saving. He works on all makes and models of reels.
PARTS
A&A Marine Hardware(228-452-5600) in Pass Christian, MS has been a great place for parts. You can get all the things needed for rigging, repairing and cleaning your boat here. Friendly staff and they can order just about anything you would ever need for boats of any size.
These are the people that keep us working, doing what we love. They take great care of us, and we hope they can help you. Best of luck to everyone on an off the water in 2016!
****SHORE THING FISHING CHARTERS****
ESTABLISHED IN 2003. The Largest inshore fishing company on the Mississippi Gulf Coast. Specializing in
speckled trout
,
redfish
,
flounder
, tripletail,
black drum
and more! We fish the Louisiana Marsh, the Mississippi Barrier Islands and many other areas. Our full-time fishing guides are extremely knowledgeable, courteous, and professional. We have many boats available - small and large groups are welcome. Anglers under the age of 13 fish for free! All of our boats and guides are licensed to fish in Mississippi and Louisiana. We supply rods, reels, tackle, snacks, drinks, ice, fuel, bait, and fun. No charge for fish cleaning and bagging. Be sure and ask about our all inclusive overnight fishing packages to the
Cat Island
House. www.shorethingcharters.com or 228-342-2206.
Be sure and check our videos:
http://www.youtube.com/watch?v=p7zPtztzBT0
https://www.youtube.com/watch?v=tiMDCa5OD6U
http://www.youtube.com/watch?v=VdJjkK7ldsk
http://www.youtube.com/watch?v=hr0twtm3Bng
https://www.youtube.com/watch?v=RN7WxqYBly4
https://www.youtube.com/watch?v=NM9QOmFHe2g