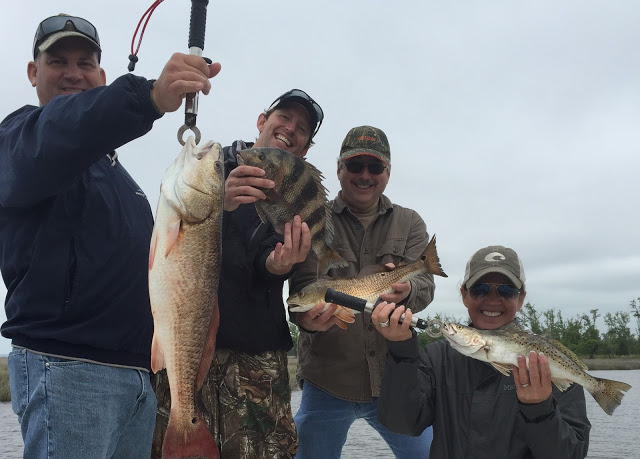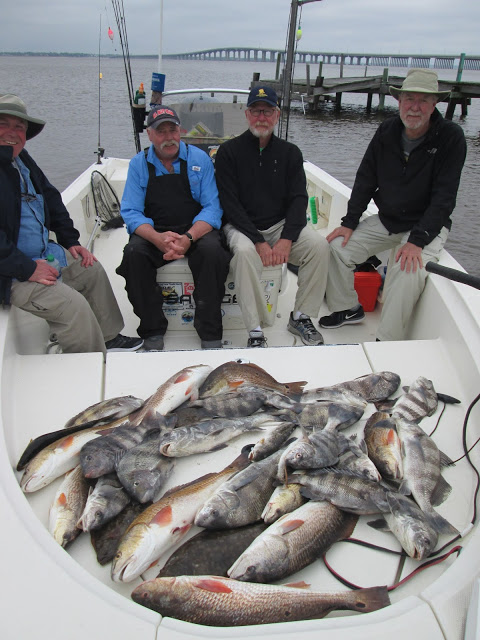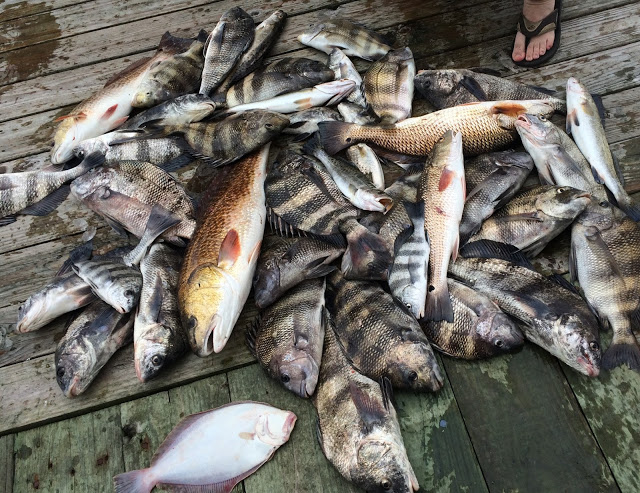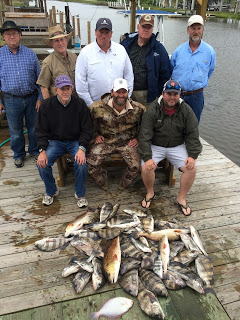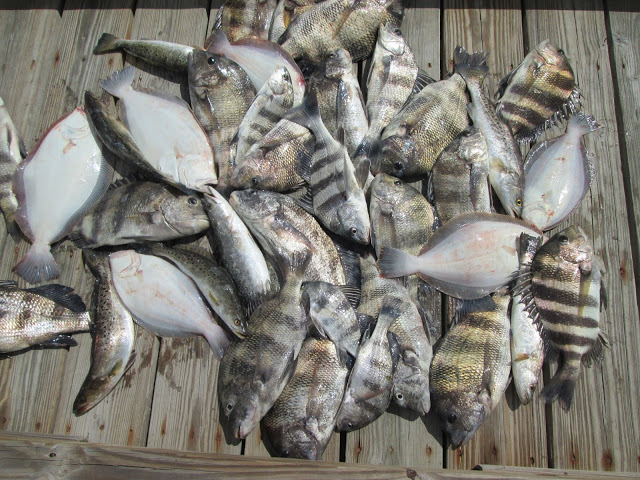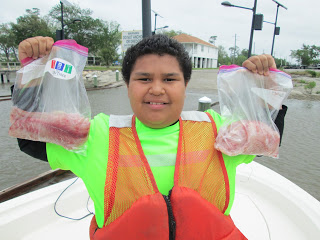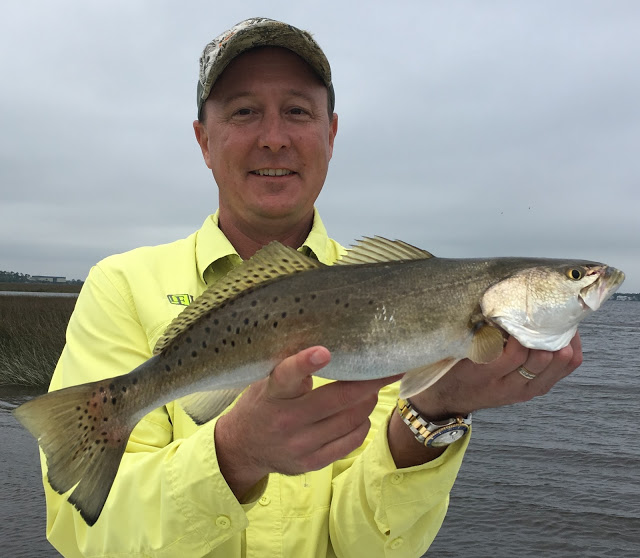 Believe it or not, we have been making a go of it, 5 of the last 6 days! Yes even during Tropical Storm Sunday too. We are always brutally honest about weather forecasts. The fishing reports were good and all the crews were really wanting to wet hooks.
Wednesday was a complete wash. Tuesday we had to wait at the dock 5 hours for the weather to pass. Thursday "only" had to wait 4 hours...Luckily everyone was either staying in town or cool with waiting it out.
Thankfully, the areas we have been able to hide from the wind have been holding fish. If it is gonna blow, at least it is out of the east. Maybe it will bring our salinity back up and we can get back to normal. In the mean time, the redfish, drum, Sheeps, and flounder have been paying the light bills. Been seeing some bull reds in close too!!!
The high water has allowed us to get right next to the shorelines and fling live and dead shrimp under the Boat Monkey corks right into the flooded grass. Picking through the rat reds has kept us busy, but they have plenty of keeper fish in between the steady action. Very pleased to see the puppy showing up in good numbers, and never get tired of slot sized red fish. We have seen some serious flounders coming in. No huge numbers, but it's the most we have seen since October.
Even in the filthy water, we are still bringing in a few trout. All 14 of the trips we had out the last week, were in MS waters. If we are seeing a decent amount of trout in these conditions over here, the LA Marsh should be rolling in the coming weeks!
Sorry for the brief report, just gonna have to let the pictures from the trips tell the rest of the story. I was out in that stuff, taking my fair share of pictures and I can't believe we put those catches together. Finding safe protected water first, then begin looking for fish.
We will have crews out at the Cat Island House this coming week. Looking Forward to that very much. We will do our best to keep the reports and pictures updated.

****SHORE THING FISHING CHARTERS****
ESTABLISHED IN 2003. The Largest inshore fishing company on the Mississippi Gulf Coast. Specializing in
speckled trout
, redfish, flounder, tripletail,
black drum
and more! We fish the Louisiana Marsh, the Mississippi Barrier Islands and many other areas. Our full-time fishing guides are extremely knowledgeable, courteous, and professional. We have many boats available - small and large groups are welcome. Anglers under the age of 13 fish for free! All of our boats and guides are licensed to fish in Mississippi and Louisiana. We supply rods, reels, tackle, snacks, drinks, ice, fuel, bait, and fun. No charge for fish cleaning and bagging. Be sure and ask about our all inclusive overnight fishing packages to the
Cat Island
House. www.shorethingcharters.com or 228-342-2206.
Be sure and check our videos:
http://www.youtube.com/watch?v=p7zPtztzBT0
https://www.youtube.com/watch?v=tiMDCa5OD6U
http://www.youtube.com/watch?v=VdJjkK7ldsk
http://www.youtube.com/watch?v=hr0twtm3Bng
https://www.youtube.com/watch?v=RN7WxqYBly4
https://www.youtube.com/watch?v=NM9QOmFHe2g
https://www.youtube.com/watch?v=pB0TwyqS_Wo