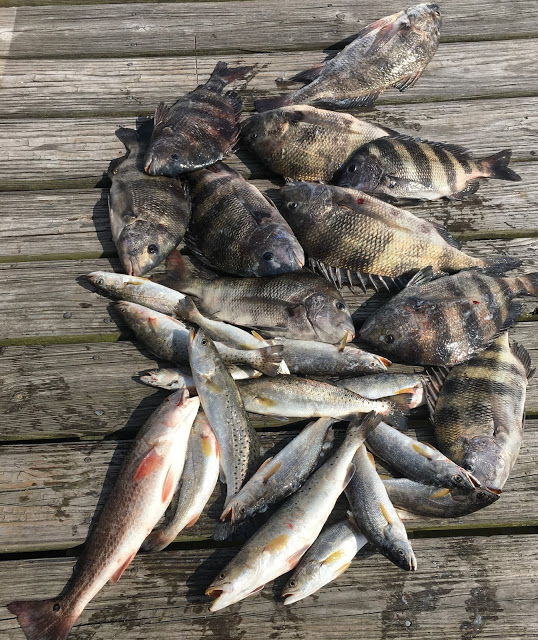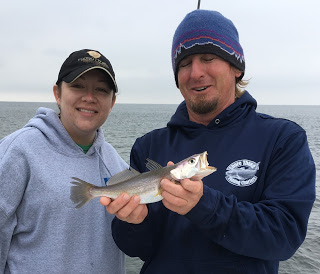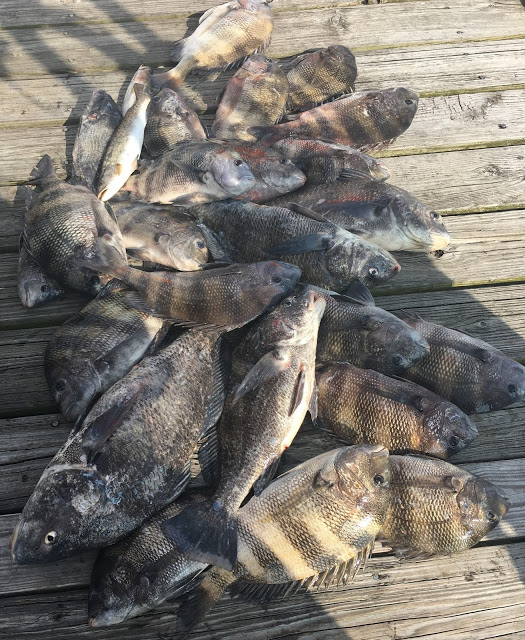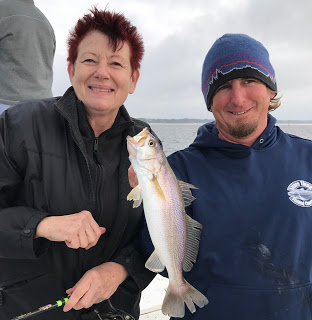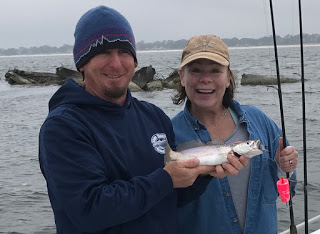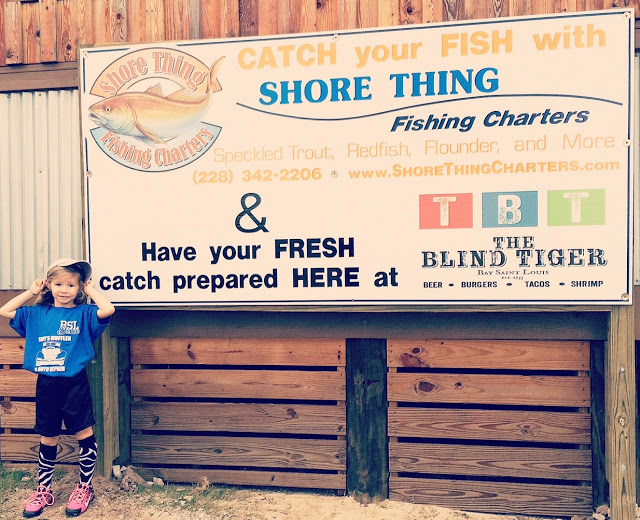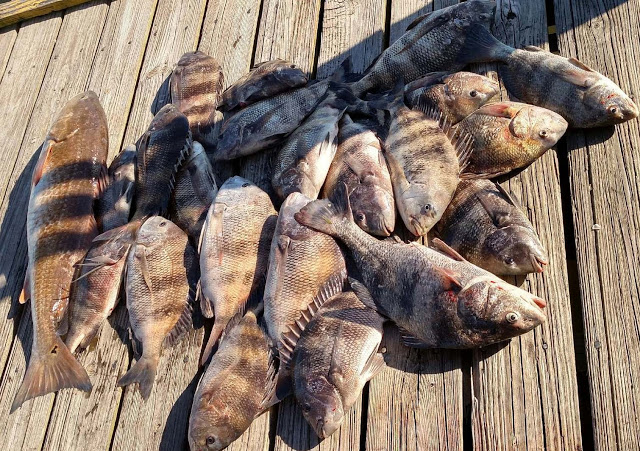 Capt Matt has been on a tear the past couple of days. The "Mighty Matt" has really only been running our shorter 4 hour trips in Mississippi Waters. With the short runs, and the ability to hide from the wind and seas, he has been knocking the snot outta the fish. A couple of the days he has been out, it sounded like it took him longer to catch the fish, than it did for his crew to catch them.
Being able to work off of the Sport Trail boat trailer, Matt has been able to launch in protected waters. This time of year, this is the probably the safest, easiest and most comfortable way to fish. On the chilly mornings, they have been leaving late, and making short runs, and not freezing their tails off. The bite has been fantastic thus far as well. Over the last few trips, his crews have had to stop sheepshead fishing to look for other species. With the warm winter we are having, the red fish, black drum, speckled trout, and white trout have been adding variety to the fish boxes.
With the Mardi Gras holiday coming next week, this is a perfect trip to take. You can take half a day on the water and spend the other half of the day at the parades. Most of the schools will be out all week long, and we always look forward to having the kiddos out with us. A lot of our crews on this near shore trips are back in time for lunch. One cool option, is letting us clean your catch and bringing it to The Bling Tiger Restaurant in down town Bay St Louis, MS. You can literally eat your fish minutes after we clean it. NO fresher fish on the planet!!!
All of our guides are back out of the woods after another successful hunting season, so we should have the whole fleet on the water. We look forward to this bite all year long, and judging from the trips we have run the past few weeks, this looks like it is gonna be one heck of a near shore bite this year! Give us a shout if yall wanna wet a line.
****SHORE THING FISHING CHARTERS****
ESTABLISHED IN 2003. The Largest inshore fishing company on the Mississippi Gulf Coast. Specializing in speckled trout, redfish, flounder, tripletail, black drum and more! We fish the Louisiana Marsh, the Mississippi Barrier Islands and many other areas. Our full-time fishing guides are extremely knowledgeable, courteous, and professional. We have many boats available - small and large groups are welcome. Anglers under the age of 13 fish for FREE! All of our boats and guides are licensed to fish in Mississippi and Louisiana. We supply rods, reels, tackle, snacks, drinks, ice, fuel, bait, and fun. No charge for fish cleaning and bagging. Be sure and ask about our all inclusive overnight fishing packages to the Cat Island House. www.shorethingcharters.com or
228-342-2206
. Check out our Youtube videos:
http://www.youtube.com/watch?v=p7zPtztzBT0
https://www.youtube.com/watch?v=tiMDCa5OD6U
http://www.youtube.com/watch?v=VdJjkK7ldsk
http://www.youtube.com/watch?v=hr0twtm3Bng
https://www.youtube.com/watch?v=RN7WxqYBly4