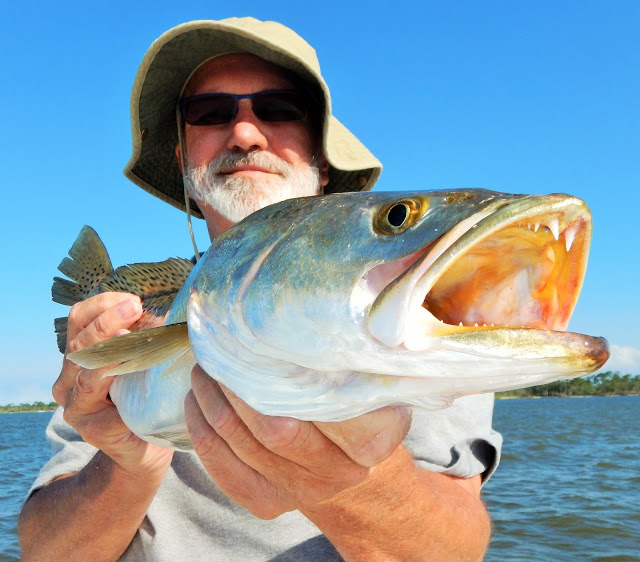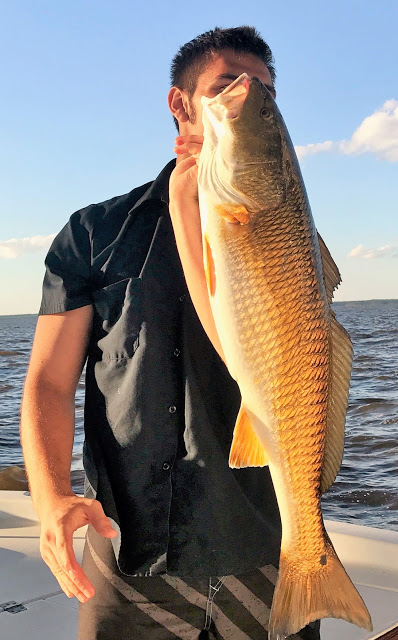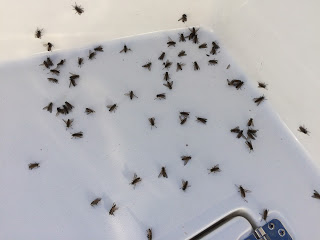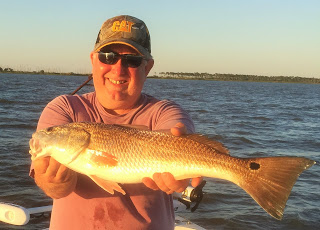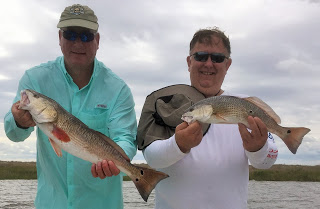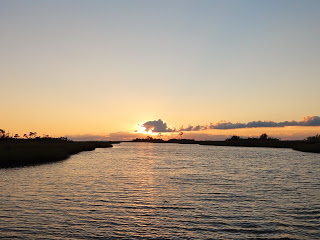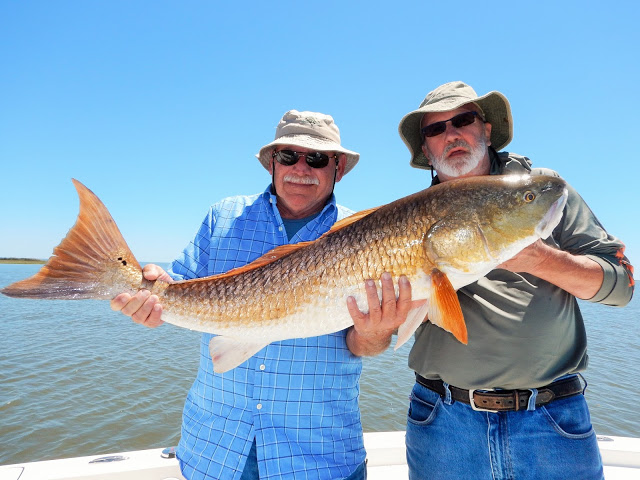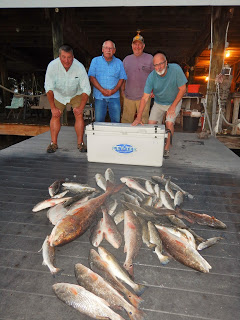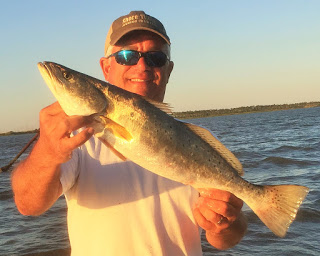 Been a fun week, despite mothers natures best attempt to put a damper on our fun. We have had some great crews out the past couple of days, and the Shore Thing boats have been all over the MS Gulf Coast. Depending on the winds, we have had boats fishing from Gulfport Harbor, crews at the Cat Island House, back in the Bay and out of Bayou Caddy.
Yours truly was way outta touch this week. I was living it up at Cat Island with Nash crew from Knoxville, TN. We had Ken, Sherman, Gary and Tom. The boys knew the winds were gonna be up, but they were up to the challenge. I gotta give it these guys, they were about as easy going and happy go lucky as any crew we have had ever had out at the island. The real treat, this go round, was having Capt Darren out there. We have been trying to get Capt D out there for years, and we finally got our crazy schedules to work so he could join us. We put in some long days on the water and at the house when we are out at the island. Capt D handled the task like he always does, like a pro.
It was fun having our man D out there with us, with such an enjoyable crew. We fished our tails off, and when we weren't fishing, we were eating Chef Franks out of this world meals. We got to see the sun rise and set on the water everyday. The trout we saw were big, and we got to see a good mess of slot sized reds. Hands down, the biggest fish of the trip was a massive 43 inch bull red that Mr Ken brought in. Both boats had trout in the 23-24 inch range as well. Can't tell you how exciting it is to have speckled trout pull drag.
A stout west wind followed us around for almost the entire 4 days at the island. We kept at it and put together a nice catch for Ken and the guys. When the water was up, we would get in the lagoons for the reds and flounder. In the lower water, we would drift any shoreline we could for those big trout. We used plenty of shrimp and minnows, and both really helped in the murky water. If the water cleaned up we would work with the plastics. Everything we threw was about 2 to 3 feet under the Boat Monkey corks.
Our guys back on the mainland were getting in the day trips while we were out at the island. Judging from the pictures, it looked like they were having plenty of fun too. The majority of the day trips have been Near Shore runs in MS waters. The conditions most days were more favorable in close. Playing it safe in close, they did well on slot reds, black drum, and speckled trout. It has been very nice to have those near shore trips as a fall back. Some days mother nature prevents you from doing a lot, but like we always like to say, "if it's safe and productive, we will fish it".
****SHORE THING FISHING CHARTERS****
ESTABLISHED IN 2003. The Largest inshore fishing company on the Mississippi Gulf Coast. Specializing in speckled trout, redfish, flounder, tripletail, black drum and more! We fish the Louisiana Marsh, the Mississippi Barrier Islands and many other areas. Our full-time fishing guides are extremely knowledgeable, courteous, and professional. We have many boats available - small and large groups are welcome. Anglers under the age of 13 fish for FREE! All of our boats and guides are licensed to fish in Mississippi and Louisiana. We supply rods, reels, tackle, snacks, drinks, ice, fuel, bait, and fun. No charge for fish cleaning and bagging. Be sure and ask about our all inclusive overnight fishing packages to the Cat Island House. www.shorethingcharters.com or
228-342-2206
. Check out our Youtube videos:
http://www.youtube.com/watch?v=p7zPtztzBT0
https://www.youtube.com/watch?v=tiMDCa5OD6U
http://www.youtube.com/watch?v=VdJjkK7ldsk
http://www.youtube.com/watch?v=hr0twtm3Bng
https://www.youtube.com/watch?v=RN7WxqYBly4